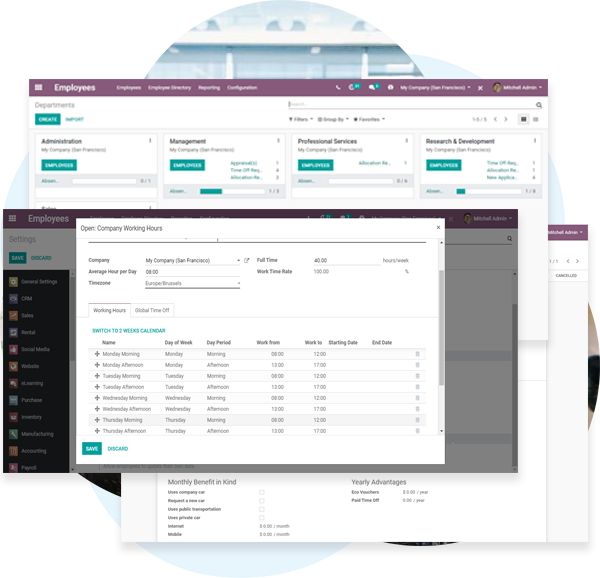 Best HRMS software solutions in Qatar
GABA HRMS, the best HR management software in Qatar to systematise human resource activities in any business. Our latest HRM Solution will  automate your business in a way beyond imagination. GABA HRMS is one of the most comprehensive and fully customised human resource management software in Qatar market which is suitable for any range of business.
HRMS software is essential for a company to increase its human resource quality and productivity. As your company begins to grow beyond the four walls of a single office room, you'll find it increasingly difficult to manage the day to day records and affairs of the resources. You may find spreadsheets and charts useful at first but things get out of hand as going forward and that's where our HR and Payroll Software most usefull.
Streamlined & Improved
Every HR manager spends a good part of their daily working time on boring processes like checking employee engagement, operation management, personnel management, and other HR and Payroll related work. GABA HRMS Software makes these processes to be done with never-heard ease and effectiveness.
It's a highly customizable software and smartest solution to manage the workforce. GABA HRM solutions helps you to happily bid farewell to the complicated and endless tasks behind you without any second thoughts. It is a scalable and centralized HR and payroll management tool which lets you manage the most valuable assets of your company.
The software is designed to serve large, medium and small organizations with the best management techniques and that's why it's called as the best HR and Payroll Software in Qatar. GABA HR software is equipped with various modules that are designed to aid easy employee management and productivity measurement.
Each of these modules are specifically designed to cover each aspect of Human Resource management and are highly customizable to the specific needs of your company.
Let's Talk
Request a Free Quote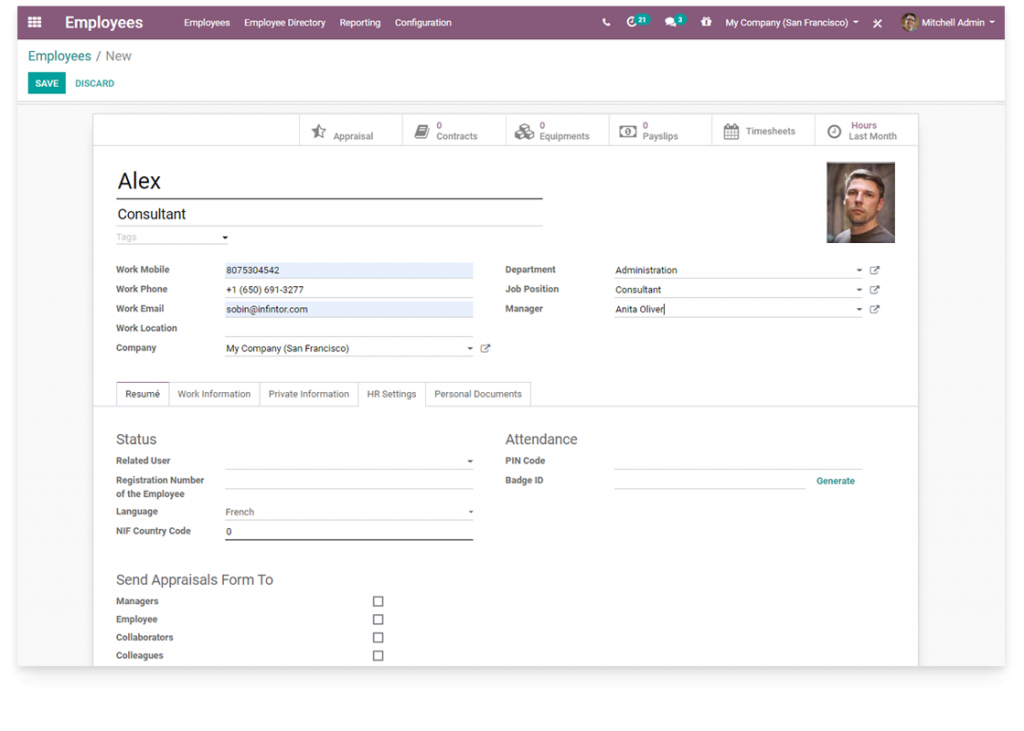 Leave Management System
GABA HRMS provides leave management module that helps you integrate employees leave requests and approvals to a centralized platform to handle everything effectively with ease. The GABA HRMS provides the leave management module that helps you integrate all the employees leave applications and approvals to a centralized platform thus letting you manage and maintain employee leave and time-off details with ease.
The employees and can simply log in and submit time-off or leave request and the HR management team can verify and approve it online. This helps save a lot of paper works and communication time. Our HR and Payroll Software helps to shorten the communication channel and avoiding the cases of delayed or undelivered mail and messages.
Employee Profile
GABA HR solutions provides a comprehensive employee profile that have all the basic and important information related to employees like employee personal details, joined date, family details, emergency contact, work progress report, etc.  This creates an elevated sense of transparency between the management and the resources. The communication becomes more effective and decision making process by the management regarding anything related to the resource becomes easier with GABA HR and payroll software solutions.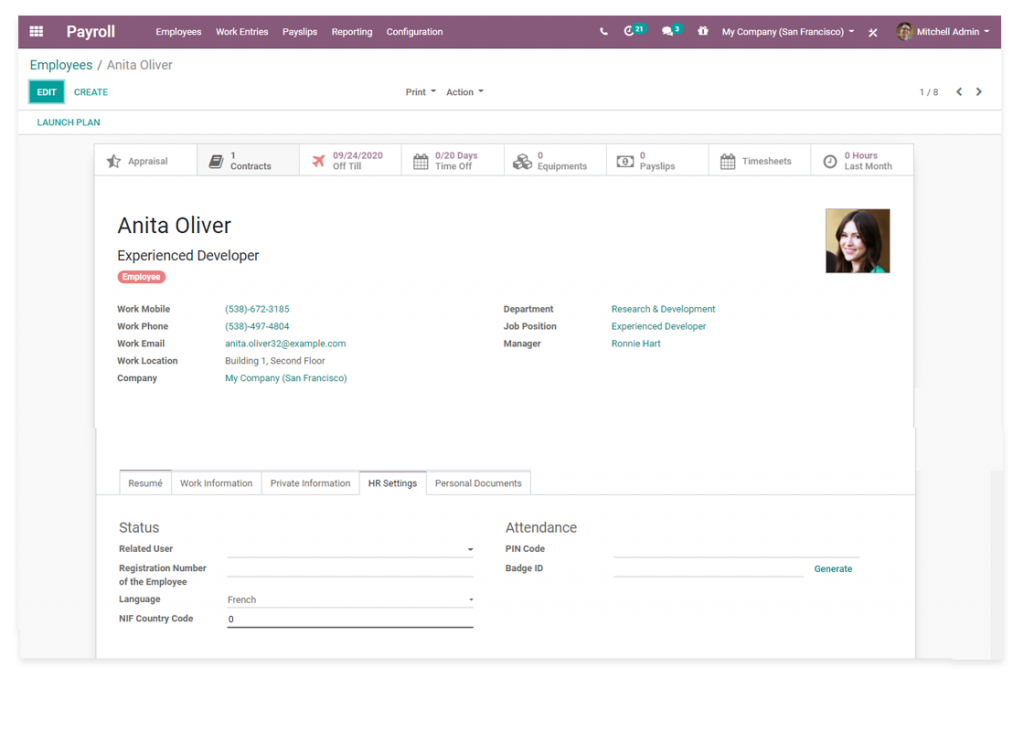 Payroll-Management System
Managing the payroll is one of the most tedious, time consuming and convoluted tasks, especially in medium and large organizations. Having the right and centralized HR and Payroll management software can help the HR team manage the team budget with ease and accuracy and also save time with a simplified automated system serving the functionality. Our product provides dedicated provisions for the accurate calculation of legal deductions like employment tax, and maintain cumulative records of every past and present resources. Our extensive graphs on the payroll trend allows you to predict when you'll need a new employee and plan any salary hikes more effectively. Moreover, you'll have safe backups of every data online so that you'll find it very convenient to store and manage employee records.
HR Module​
HR dashboard view

Advanced employee master​

Shift Management

Loan Management​

Professional design


Employee reminders​

Employee branch transfer​

Entry & exit checklist​

HR documents handling​

Custody/property handling​

Calendar handling

Reports available with Graph​

User friendly interface to add time sheet

Vacation handling​ module
Payroll module
Employee pay slip ​

Salary structure salary Rules

End of services and gratuity

Leave enchasing

Interim payments

CSV or excel report uploads

Staff and department wise reports

Job title wise reports

Pay slip's date and status wise report
WPS Module
Appraisals and Management

Survey Automation

Document Module

Expiry Tracking of Documents

List Items with Details
HR and Payroll Integrations
Improve your HR and Payroll activities with world class integrations
Biometric
Integration
Integrate your biometric device and access control devices with our HR and payroll system.
Publish jobs in
Website / Mobile apps
Users can create the vacancies belonging to job positions using the Recruitment module. The website or app visitors can see these vacancies and they can easily apply.
HRMS/ERP
integration + automation
We have a flexible HRMS that helps to accelerate your integration journey with any other ERPs like SAP, Oracle etc ..
Best payroll system in Qatar